Tax Return Sydney CBD – from $125 plus GST*
Tax time seems to always be right around the corner. If it isn't time to file your tax return Sydney CBD it is time to plan for it and get your records in order to make  sure you are well prepared and organised. Keeping good records and documentation is the key to smoothly filing any type of tax return.
For information that can help with this year tax return it's good to have your last year's one handy for the reference. Last year's losses brought forward to the current year as well as fixed assets balances may well increase your current year tax refund or decrease tax payable. If you are looking for a free consultation in respect to your tax return in Sydney CBD you can get it from City Tax Accountants (by booking/changing your appointment online in a real time from: tax return Sydney CBD)
Records you need:
Lodging your tax return Sydney CBD:
You have gathered your records and feel confident that you have everything you need. Now you must file and there are several options available to you to do that.
File online. Usually this is the fastest, easiest way to file, if you have a simple return. Many online sites have easy to follow instructions and most have online help available to answer any questions.
Paper forms. These are becoming almost obsolete, but if you feel more comfortable with this by all means continue.
Tax specialists. Many companies offer fast and simple returns done and normally just a few questions and you are done.
Tax Help. Trained and approved by the Australian Tax Office there are offices in most cities, states and territories.
Tip: If you use a tax specialist be sure they have been trained and are knowledgeable regarding the type of return you need. If you have a more difficult return then go to a certified, chartered or licensed specialist. Don't pay more than you need to or reduce your refund by using a company not versed in your returns.
 After the Lodging
After you have filed your tax return Sydney CBD be sure and put your important tax papers together along with all of the documentation that you used. We suggest a folder or large envelope that can be sealed and the dates and forms included printed on the outside. You must retain your information for five years. If possible, store these in a location that is safe, fireproof and easily accessible. Online storage is highly recommended, such as GoogleDrive, OneDrive.
In case of an audit you can easily produce the records that will be needed to verify all of the information for the years that are in question. The more organized you are the faster the audit can be done.
Preparing for Next Year
Now you are ready for next year. If you ended up having to pay a tax now is the time to start planning ahead so that you can reduce or eliminate the need to pay for this coming year. Review your tax return Sydney CBD and see where you could possibly affect the outcome. Do you have enough deductions? Could you increase your withholding? Look for areas that you can improve or reduce. Look at hiring a tax specialist; they can help you to reduce your tax liability.
Above all keep every receipt you think might be deductible. You can always dispose of them later if it proves they are not of use, but it could be difficult in some cases to replace them. Good record keeping is the secret to alleviating the headache of lodging your individual tax return Sydney CBD.
* Conditions apply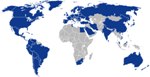 Product

Tax Return Sydney CBD

Reviewed by

Elina Naumenko
on

January 21, 2013

Rating

Price
Summary
Please leave at least one sentence of review about your experience with City Tax Accountants. It would assist other people to take their decision while choosing tax accountant