smarter way to file tax return
in person. by phone. online
We help lodging tax returns from anywhere. 
Get your 
biggest
tax refund with no tax knowledge needed. 
Expert CPA tax accountants
tax return sydney – smarter way
Choose the option below that works the best for you. We will do the rest.
Expert CPA Tax Accountants, convenient Sydney CBD location
Have your documents ready, call now or book a telephone appointment for later
Register, enter details, be guided online, submit to us for review and advice
Complex tax advisory, business registration, bookkeeping & BAS, SMSF
what to have for appoinment
INCOME
Your ID and Tax File Number
Bank details for refund
Payment Summaries (PAYG, Termination)
Details of spouse taxable income
Annual bank statement showing interest earned
Annual statement for investment properties
Dividend statements
Annual share trading reports in PDF and CSV
Annual statements from managed investment funds
Details of foreign income earned
Annual private health insurance statement
Last year tax return
DEDUCTIONS
Details of Income Protection Insurance, Sickness and Accident Insurance
Expense statements/receipts for investment property, depreciation report, mortgage bank statement
Evidence of donations to charities
Annual statement from Investment, Trust or Managed Fund
Accountant Fees Invoice for previous year's tax return
Log book and expense receipts for vehicle used for work purposes
Receipts for work-related travel expenses
Receipts for tools, equipment and uniform
Education related expenses
Lodging tax return Sydney with City Tax Accountants means you can rest assured that your tax deductions are always legally maximised, vital rental property deduction haven't been forgotten (whether it is depreciation or interest on mortgage), 50% capital gains tax discount is applied and you received advice on how to manage your finances tax effectively.
investment property tax & advice
95%
capital gains tax & advice
98%
share trading tax & advice
75%
sole trader tax & BAS
97%

Our Tax Accountants Sydney can provide you with a one stop-shop for all your accounting and taxation needs. City Tax Accountants Sydney keeps our clients abreast of changes in law
Tax time seems to always be right around the corner. If it isn't time to file your tax return Sydney CBD it is time to plan for it and get your records in order to make  sure you are well prepared and organised. Keeping good records and documentation is the key to smoothly filing any type of tax return.
For information that can help with this year tax return it's good to have your last year's one handy for the reference. Last year's losses brought forward to the current year as well as fixed assets balances may well increase your current year tax refund or decrease tax payable. If you are looking for a free consultation in respect to your tax return in Sydney CBD you can get it from City Tax Accountants (by booking/changing your appointment online in a real time from: tax return Sydney CBD)
Records you need:
Income Records
PAYG Payment Summaries and/or Termination Payment Summaries
       Details of spouse taxable income & date of birth
       Details of child support payments received
Statements showing any additional income earned from bank interest, property investment, share dividends, debentures, buying and selling shares, foreign pensions, trusts or managed investments
Payment Summaries for pensions or annuities
Centrelink Payment Summary for any allowances or payments received
Expense Records
Medical Expense Receipts if your total spend was greater than $2,060. This includes receipts for prescriptions, optical, dental and medical expenses
Details of Income Protection Insurance, Sickness and Accident Insurance
Expense statements/receipts showing expenses for investment property(s), depreciation report/s, interest and fees on investment loans
Evidence of donations to charities
Annual statements from any Investment, Trust or Managed Funds showing interest and fees
       Accountant Fees Invoice for previous year's tax return
Log book and expense receipts for any vehicle used for work purposes
A list of and receipts for work-related travel expenses that have not been reimbursed by your employer
Receipts for tools, equipment and clothes (including cost of maintenance/laundering), which you have bought for the purpose of work
Receipts for education materials (e.g. books, specialty publications) and courses that you have invested in, in order to improve your work-related skills and knowledge, provided your employer has not reimbursed you.
Self-employed
Business and income expenses
Superannuation contributions
Lodging your tax return Sydney CBD:
You have gathered your records and feel confident that you have everything you need. Now you must file and there are several options available to you to do that.
File online. Usually this is the fastest, easiest way to file, if you have a simple return. Many online sites have easy to follow instructions and most have online help available to answer any questions.
Paper forms. These are becoming almost obsolete, but if you feel more comfortable with this by all means continue.
Tax specialists. Many companies offer fast and simple returns done and normally just a few questions and you are done.
Tax Help. Trained and approved by the Australian Tax Office there are offices in most cities, states and territories.
Tip: If you use a tax specialist be sure they have been trained and are knowledgeable regarding the type of return you need. If you have a more difficult return then go to a certified, chartered or licensed specialist. Don't pay more than you need to or reduce your refund by using a company not versed in your returns.
 After the Lodging
After you have filed your tax return Sydney CBD be sure and put your important tax papers together along with all of the documentation that you used. We suggest a folder or large envelope that can be sealed and the dates and forms included printed on the outside. You must retain your information for five years. If possible, store these in a location that is safe, fireproof and easily accessible. Online storage is highly recommended, such as GoogleDrive, OneDrive.
In case of an audit you can easily produce the records that will be needed to verify all of the information for the years that are in question. The more organized you are the faster the audit can be done.
Preparing for Next Year
Now you are ready for next year. If you ended up having to pay a tax now is the time to start planning ahead so that you can reduce or eliminate the need to pay for this coming year. Review your tax return Sydney CBD and see where you could possibly affect the outcome. Do you have enough deductions? Could you increase your withholding? Look for areas that you can improve or reduce. Look at hiring a tax specialist; they can help you to reduce your tax liability.
Above all keep every receipt you think might be deductible. You can always dispose of them later if it proves they are not of use, but it could be difficult in some cases to replace them. Good record keeping is the secret to alleviating the headache of lodging your individual tax return Sydney CBD.
City Tax Accountants is a proud member of the following associations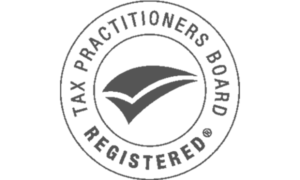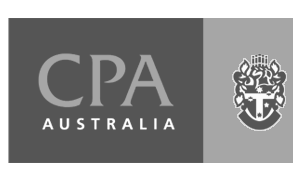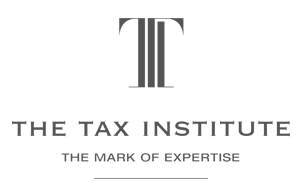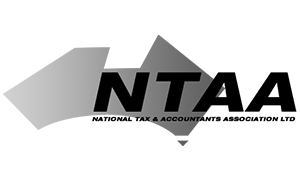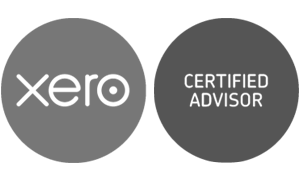 Tax Return Sydney CBD
was last modified:
April 30th, 2018
by