Tax Return Brisbane CBD                           Call now: (07) 30777235
Tax Accountants Brisbane CBD
Tax Return over the phone
Now we can process your tax return Brisbane CBD over the phone. Your time is valuable, and because we honour that, our process is simple and efficient. To get the process going, all you need to do is to make a phone call. Our friendly sales team is ready and waiting to help you find the best time for your telephone appointment with tax accountant.
Tax Agents Brisbane CBD
Tax Return by e-mail
It you think you got more complex tax return, please fill this form and e-mail it to us along with the information about your income and expenses to info@citytaxaccountants.com.au.  Our registered tax agents Brisbane CBD are available between the hours of 9 am and 6 pm and someone will get back to you to finalise your tax return over the phone.
How much does it cost? Our pricing plans*
*GST (10% )will be added on top of the fee. Extra $35 fee (incl GST) will be charged for additional deduction schedules (ex. car, depreciation of assets, travel, education expenses).
Couple words about our service…
Tax accounting – some love it, some laugh it, and a lot are confused by it, but here at City Tax Accountants Brisbane CBD, our goal is to make the process as easy for you as possible. We understand that when it comes to tax, you want to lodge it with little fuss, and claim your refund swiftly, and we are here to work with you to do just that.
No matter what stage of life you're at, where in Australia you are, or the demands and pressures of your circumstances, City Tax Accountants will take the stress out of tax returns Brisbane CBD for you.
If you would prefer to choose your appointment time yourself, you can do this by accessing the City Tax Accountants Brisbane CBD website. Click on Book Appointment in the open window, select your appropriate state, and then your preferred date and time from those available. Once you have made your selections you will need to put in some details and confirm your appointment; a process that takes less than a minute.
It is important that prior to your appointment with your tax agent Brisbane CBD, you have prepared all of your required documentation. You can find out what you need, by accessing the Records You Need to Have on the right hand side this page. The amount of information required can be daunting and off-putting, but ensuring you have organised it all will make your appointment with your tax accountant Brisbane CBD much more efficient, and save you any additional fees incurred by repeat follow-up phone calls.
Once you have followed these simple steps, you are all ready for your appointment. At the correct time on the appointment date, your tax agent will call you to conduct your tax return Brisbane CBD over the phone. So long as you have all of your required documents, the phone call will last approximately fifteen to twenty minutes, and at the end, your tax accountant will advise you of your preliminary tax estimation.
It really is that simple. No more fighting Brisbane traffic after hours to get to your accountant.
At the tax return consultation you can sit back and relax while your tax agent Brisbane CBD finalises your tax return. The whole process is completed in as little as a quarter of an hour, and once done, your tax return Brisbane CBD will be sent to you via electronic mail. You'll be required to carefully review the document, and if satisfied, return it complete with email signature acknowledgement.
The sooner you return the report, the faster your claim can be processed.
Lodging your own tax return Brisbane CBD through the ATO, it can take up to thirty days to have your claim processed, and that's on top of having to endure the lengthy and confusing process. Doing your tax over the phone with City Tax Accountants however, not only saves you the frustration, but will also have your claim processed, and turned around within approximately ten business days.
The convenience of this service also comes at a convenient price. The fee which is payable over the phone prior to your return being lodged.
So many people are finding that doing their tax over the phone with City Tax Accountants is the easiest, most convenient way of doing it. Below are examples of how City Tax Accountants could work for you:
Bridgette is a work at home mum with three small children and a crochet hobby she has converted into a business. Most days she can be found with her wool and hook, a dirty nappy, or a giant tower of blocks. Bridgette's husband works away, and with no family nearby, she often finds it difficult to find someone she trusts to mind her children. For her, getting her tax return Brisbane CBD over the phone, takes away both the hassle and the stress of having to head through the streets of Brisbane to her accountant with three kids in tow. For Bridgette, gone are the days of packing a bag full of toys and food to distract children, whilst she tries to have a serious conversation; because City Tax Accountants are available between 9am and 9pm, now she just waits until the kids are in bed. For Bridgette, being able to complete her tax return Brisbane CBD over the phone means less stress for her and more time to do other more important things.
*****
Wayne is an electrician, working a fly in, fly out role in the Northern Territory. During the weeks he gets to spend at home, he likes nothing better than to take his boys to footy practice, and catch up with his mates; he has no interest in visiting an office for a lengthy appointment. Instead he does his tax return Brisbane CBD over the phone with City Tax Accountants. It's fast, it's easy and it's efficient.
Colin also appreciates that provided he has his necessary documents with him, he can have his appointment from anywhere in Australia. For him, being able to discuss his tax with a tax accountant Brisbane CBD when he's off shift, means he has one less thing he has to worry about when he's home.
*****
Peter loves his job. He spends all day in an office in meeting after meeting, and he thrives on the challenges presented to him. He also loves being able to come home, change out of his suit and pour himself a glass of cognac. The convenience that comes with City Tax Accountants means that Peter no longer needs to negotiate his schedule to accommodate another lengthy meeting to do his tax. Instead he can make a quick phone call and within the hour his tax return Brisbane CBD is completed and lodged with the ATO.
There are many more like Bridgette, Wayne and Peter who are enjoying the ease of speaking with a registered tax agent Brisbane CBD over the phone. This is the accounting they've been waiting for; and it goes to prove that with our simple, uncomplicated, over the phone service, affordable fees, and fast turn around time, City Tax Accountants really are the tax accountants for everyone when it comes to tax return Brisbane CBD.
tel: (07) 30777235
Tax Return Brisbane CBD, Tax Accountant Brisbane CBD, Tax Agent Brisbane CBD
Tax Return Brisbane CBD, Tax Accountant Brisbane CBD, Tax Agent Brisbane CBD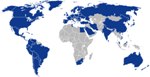 Tax Return Brisbane CBD
was last modified:
March 5th, 2017
by