Business Accounting: The Compliant Way
According to Margaret Mitchell, author of 'Gone with the Wind', there are three certainties in this universe: death, childbirth and taxes. So it's therefore crucial that Australian small business owners get the right information about their legal obligations, but what exactly does this mean in practice? How does a business owner keep abreast of the myriad of taxation changes that occur every year? This is when some background knowledge and personalised guidance from a Sydney tax accountant is necessary.
Companies, sole traders, partnerships and trusts all have varying legal obligations and they are all taxed in different ways. There are tax accountants in Sydney that can help in this situation, with ample expertise in the areas of payroll, income tax and GST. However not all tax accountants are created equal.
Business Tax Concessions and Tax Breaks
Businesses with a turnover of less than $2M can expect a variety of tax concessions. These were designed to give a reprieve to growing businesses and to promote entrepreneurship. During the current 2012 to 2013 tax year, small businesses can expect:
An asset write off threshold that increases from $1,000 to $6,500.
To claim a accelerated initial deduction for motor vehicles acquired during 2012, 2013 and subsequent years.
*This only applies to a small business with an annual turnover of less than $2M; and for all affiliated or connected businesses. If further clarification is needed about the finer details of these tax concessions, help is never too far away with City Tax Accountants, the foremost tax accountant Sydney and surrounds.
Making Record Keeping Easier
A crucial component of bookkeeping and accounting is keeping financial statements and records up to date. In general, business owners should aim to keep their financial records for five years by law. As a further improvement, consider the involvement of a tax accountant in Sydney, who understands the unique needs of your business. When looking for a Tax Accountant Sydney CBD is a particularly good place to start, as the financial district boasts accountants who specialise in GST, payroll, annual reports, bookkeeping, business registration and tax return Sydney. City Tax Accountants are an accounting firm who understand these industry, specific needs and deliver on time, every time.
Cash Flow Management
Taking control of cash flow is the very lifeblood of any business. This is an obvious point, however a more tricky process is how to manage and monitor said cash flow. Additionally, businesses and start ups that on the rise, need to take heed of establishment costs. A tax accountant in Sydney will be able to advise on this further. Getting certified accounting services Sydney  can help a small business to flourish with some consulting advice in the areas of: ? Daily operations ? Investment activities including the purchasing of equipment, office goods, new technology and any other physical property. ? Financial activities including getting loans from financial institutions This is a basic guide to cash flow statements, however a more extensive consulting process is required to get the balance right on both the books and in tangible results. Speak with City Tax Accountants, the tax return Sydney specialists.
Business Activity Statements
The majority of small businesses will need to lodge a Business Activity statement and pay tax at least once a year, and in some cases every three months. Strict penalties apply for late lodgement. Normally this is conducted via a secure website the Business Portal, part of the ATO website. If you need extra help, there are plenty of tax accountants Sydney is well-known for them. This is where activities such as revising prior activity statements; viewing and updating business details and registration; and confidential messages can be sent to the ATO. When sending off this data to the taxation office, a high degree of accuracy is inherently important. So it's therefore crucial to gain the guidance and expertise of the best tax agents Sydney can provide. Enlisting the help of a highly esteemed tax agent Sydney-based and relevant to your needs, is going to mean smooth sailing from then onwards.
Start Up Simplicity
Starting up an business is a steep learning curve and a daunting task. Although it can be rewarding, it can also be stressful. The main bones of contention with entrepreneurs, is creating a business and financial plan; taxation requirements; and how to correctly set up new employees on the payroll. The best way to streamline this process is to use chartered accountants City Tax Accountant Sydney, who use a transparent, communicative and proactive approach to financial management.
The Run Down on Paying Employees
The PAYG system is essentially the way that business owners to pay their employees on a basis of paying by instalments. This is paid against the expected end of financial year tax liability for the business and investment income. For any PAYG query, the best Sydney Tax Accountants are City Tax Accountants in Pyrmont. The PAYG instalments are then assessed for the year to determine whether or not an individual owes more tax or is needs a refund. Additionally, employers are always required to make super contributions on behalf of all eligible employees. These contributions form an additional supplement to an employee's wages or salary.
There are plenty of affordable and cheap tax agents Sydney and surrounds, who will provide a basic service. However very few tax agents combine the competency, experience and affordability of City Tax Accountants in Sydney. During peak times of the year for individual and business tax returns Sydney becomes a hive of activity as enterprises all clamber to get their financial documents lodged on time. Get in early before the Christmas rush and submit month end and year end financial statements. Then it's only a matter of toasting to a great Christmas and New Year break.
Find a Certified and Reliable Sydney Tax Accountant

Sydney Tax Accountants with a high level of experience, understanding and professionalism are hard to find. That's why there City Tax Accountants Sydney excel. They are the foremost chartered accountants Sydney has to offer. From their central location in Pyrmont, they can consult with a business on site or via telephone at short notice. For a prompt, astute and reliable financial and taxation advice, speak with them today. You can rest assured that these Sydney accountants and tax agents are certified by the the Australian society of certified practicing accountants. So what are you waiting for? Speak with the accounting firm with expertise and experience, City Tax Accountant Sydney CBD.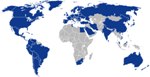 Tax Accountants Sydney
was last modified:
September 15th, 2014
by