smarter way to file tax return
in person. by phone. online
We help lodging tax returns from anywhere. 
Get your 
biggest
tax refund with no tax knowledge needed. 
Expert CPA tax accountants Parramatta
tax return parramatta – smarter way
Expert CPA Accountants, convenient Parramatta location
Have your documents ready, call now or book a telephone appointment for later
Register, enter details, be guided online, submit to us for review and advice
Complex tax advisory, business registration, bookkeeping & BAS, SMSF
what to have for appoinment
INCOME
Your ID and Tax File Number
Bank details for refund
Payment Summaries (PAYG, Termination)
Details of spouse taxable income
Annual bank statement showing interest earned
Annual statement for investment properties
Dividend statements
Annual share trading reports in PDF and CSV
Annual statements from managed investment funds
Details of foreign income earned
Annual private health insurance statement
Last year tax return
DEDUCTIONS
Details of Income Protection Insurance, Sickness and Accident Insurance
Expense statements/receipts for investment property, depreciation report, mortgage bank statement
Evidence of donations to charities
Annual statement from Investment, Trust or Managed Fund
Accountant Fees Invoice for previous year's tax return
Log book and expense receipts for vehicle used for work purposes
Receipts for work-related travel expenses
Receipts for tools, equipment and uniform
Education related expenses
Lodge your Tax Return Parramatta with City Tax Accountants Parramatta to avoid a hassle of self tax processing and benefit from our professional knowledge and advice. Our professional tax agent in Parramatta does not leave a thing when it comes to your work related deductions, making sure you receive the maximum tax refund in Parramatta possible. City Tax Accountants Parramatta is the professional tax service company for individuals and business owners in Parramatta area. If you are a sole trader or a small business owner, City Tax Accountants Parramatta has a special offer and a cost effective solution for your bookkeeping, BAS and annual tax returns . You can use City Tax Accountants services for foreign income, GST, luxury car tax (LCT), payroll, salary packaging, tax discounts and depreciation schedules. Furthermore, the tax agent in Parramatta reviews whether any of various tax offsets is applicable to the client circumstances and explain the purpose of each of these tax offsets. Book your appointment now online, over the phone or at office.
investment property tax return & advice
95%
capital gains tax return & advice
98%
share trading tax return & advice
75%
sole trader tax return & BAS
97%
TAX AGENT PARRAMATTA
TAX RETURN PARRAMATTA BY PHONE OR VIA E-MAIL
Simply pick up the phone and make a call to reserve your telephone appointment. Alternatively, you can book it yourself online: choose a convenient date and time from the calendar. Have got more complex tax return Parramatta and believe it will be more convenient for you to e-mail us your paperwork? Just attach information about your income, expenses, contact number and forward to info@citytaxaccountants.com.au. One of our tax accountants Parramatta will contact you to finalise and lodge your tax return.
City Tax Accountants Parramatta is the foremost tax accounting service provider for accurate, timely resolution to any taxation query or request of Parramatta residents. Our team of tax accountants Parramatta are vastly experienced in small business and individual taxation to help you navigate complex tax matters with ease. We offer broad spectrum taxation services to deliver a convenient, affordable solution for you.
WHAT DEDUCTIONS YOU CAN CLAIM
MISSION STATEMENT
We strive to deliver professional, personalised taxation services and advice in a wide array of financial and business needs. Armed with team of best personal tax agents in Parramatta area, we can advise you on small business tax, personal tax management, and link you to allied service providers and resources to help your financial decision-making.
PERSONAL AND BUSINESS TAX ASSISTANCE
Our network of experienced tax agents and CPA accountants have professional skills and expertise in personal tax advisory. We conduct comprehensive research of your personal circumstances to lawfully maximise your tax refund in Parramatta. With our expertise on your side, you can claim every entitlement available to your specific occupation and financial circumstances.
SERVICE DETAILS
Prepare and lodge your tax returns Parramatta with clarity on all applicable legalities. City Tax Accountants can assist you in identifying assessable income, all possible deductions, and offsets. Our accountants convey the complex tax matters like ATO case laws and rulings in simple terms, free of technical jargon, to help you understand and engage in the process.
Taxpayers who enlist services of a registered tax agent Parramatta are also eligible for extended lodgement dates. We will manage this process on your behalf.
As an independent contractor, small business owner, or a corporate employee you have several deductions you can claim – from obvious ones (like work related expenses) to more obscure ones (like rental property outlays). Invest in our services and focus on what you do the best.
You can utilise our taxation services for assistance with foreign income, land tax, fuel tax credits, goods and services tax (GST), luxury car tax (LCT), payroll, business activity statements (BAS), salary packaging, tax concessions and depreciation schedules.
Furthermore, we will review whether any of the following is applicable to your personal circumstances and explain what each of these tax offsets mean:
private health insurance tax offset;
low income tax offset;
small business income tax offset; and
spouse superannuation contribution tax offset.
Rest assured, we will claim every offset legally available to you.
INVEST IN ACCURATE, RELIABLE TAX SERVICE
We are committed to find a tailored solution precise requirements of a client. At City Tax Accountants we deal with every case as unique, discuss your specific requirements and prepare a customised quote without any hidden fees.
We proceed only when you decide to proceed with our services. And you don't just pay the service fee, you invest in peace of mind that your taxes are managed professionally for the best returns.
accurately identify you as a taxpayer using your tax file number and/or Australian Business Number (ABN);
determine your reporting requirements and whether Pay As You Go taxation requirements apply to you/your business;
explain income tax formula's in plain English – if you cannot understand it, then we have not fulfilled our Company Mission Statement;
determine what required to be included, can lawfully be excluded in relation to expenses, deductions and rebates;
estimate the outcome – tax payable or refundable amount that you may expect;
prepare a draft and work through this step by step with you;
lodge your tax return Parramatta on your behalf when you are satisfied that all elements are understood and accurate;
provide you with the Australian Taxation Office's final decision (Notice of Assessment) and answer any quiries;
advise you of your options regarding payments, amendments or objections;
ensure that you are accurately advised of deadlines regarding appeals.
PROCEDURAL REQUIREMENTS TO COMPLETE YOUR TAXATION RETURN
There are several requirements in the process of lodgement of your tax returns Parramatta, and as your preferred taxation service agents, we ensure that you or your small business meets the requirements:
signed Declaration on approved form;
inclusion of all income and allowable deductions;
lodgement of your return in approved manner.
AMENDMENT PROCEDURE AND DISPUTE RESOLUTION
You are entitled to:
• lodge an objection of Notice of Assessment issued by the ATO; and
• seek to amend a tax return.
City Tax Accountants will act as tax agent Parramatta on your behalf.
HOW TO UNDERSTAND YOUR OPTIONS WHEN IT COMES TO TAXATION
Depending on the circumstances, certain tax offsets and deductibles are available to some taxpayers, while others may be expected to use different tax rates. Factors like age, total earnings in the tax year, type and source of income, residency status, and marital status are all relevant and we will collect this information from you to prepare your tax returns Parramatta.
LATE LODGEMENTS
Various reasons may contribute to delayed filing of past tax returns – career obligations, academic commitments, family, or busy schedules. We respect your personal situation, and aim to allay your fears regarding late lodgement. We will explain what you can expect, appropriate details of possible financial penalties, and answer all your queries regarding efficient processing of your tax returns Parramatta.
We will walk you through this process, once again, to ensure that it is clearly understood and determine your taxable income in accordance with the ATO regulations. We adhere to professional conduct standards in delivery of our services.
DEDUCTIONS
Deductions are vital to accurate estimation of the taxable income. Our tax agents will advise you regarding general deductions (standard expenses you incurred in income generation process), specific deductions (apart from general deductions as allowed by Tax Law provisions – like capital costs, investment property expenses).
Examples of Allowable Work Deductions:
motor vehicle expenses;
travel between job locations;
occupation specific uniform.
SELF-EDUCATION EXPENSES
Self-education expenses that either contribute to the client's specific skill set in their current occupation or potentially result in greater income are usually tax-deductible. You may claim deductions for traveling to classes either from residence or workplace, educational materials est.
HOME OFFICE EXPENSES
The current allows two relevant deductible options:
Running expenses – operational costs like gas, electricity, water, cleaning and maintenance costs, and depreciation on professional equipment and furniture. In addition, depending on specificity of the job you may apply for allowable deductions on high-speed internet, telephony unit, tools and other equipment. These is not an exhaustive list, and our accountants can determine the viability of your claims.
Occupancy expense – rent, interest on mortgage and other ancillary ownership costs.
COMPLEX TAX CONSIDERATIONS
City Tax Accountants team is equipped with rigorous training to assist you with the following complex financial considerations:
Fuel tax credits
Land Tax
Goods and services tax (GST)
Luxury car tax (LCT)
Payroll
Salary packaging
Tax concessions
Investment properties
Depreciation schedules
Reducing Compliance Costs for Small Business
The Small Business Entity (SBE) Framework aims to reduce these costs. It provides a series of concessions for small business – for example:
 simplified stock trading rules;
immediate deductions for prepaid business expenses up to 12 months in advance;
simplified capital allowance rules (low cost and low value depreciating assets, pooling depreciating assets, deferrals on capital gains on sale of depreciating assets);
accounting for on a cash basis and paying of tax by quarterly instalments;
CGT Small Business Concessions.
City Tax Accountants can advise on, assist with and process any type of tax returns Parramatta . Contact us today, and get the top tax accountants in Parramatta area on your team!
Tax Return Melbourne CBD was last modified: April 8th, 2018 by Elina Naumenko
Tax Return Sydney CBD was last modified: April 6th, 2018 by Elina Naumenko
Tax Return Parramatta was last modified: March 20th, 2018 by Elina Naumenko
City Tax Accountants is a proud member of the following associations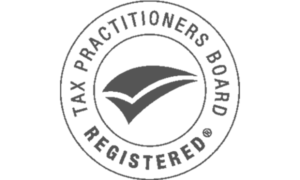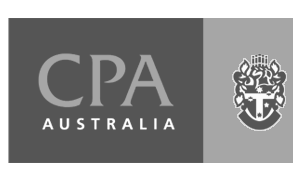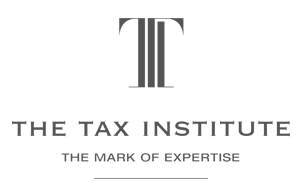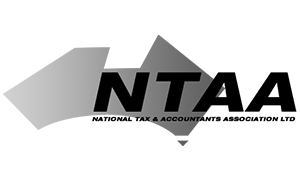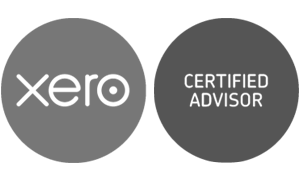 Tax Return Parramatta
was last modified:
March 20th, 2018
by