smarter way to file tax return
in person. by phone. online
We help lodging tax returns from anywhere. 
Get your 
biggest
tax refund with no tax knowledge needed. 
Expert City Tax Accountants Melbourne CBD
tax return Melbourne – smarter way
Choose the option below that works the best for you. We will do the rest.
Expert Tax Accountants, convenient Melboune CBD location
Have your documents ready, call now or book a telephone appointment for later
Register, enter details, be guided online, submit to us for review and advice
Complex tax advisory, business registration, bookkeeping & BAS, SMSF
what to have for appoinment
INCOME
Your ID and Tax File Number
Bank details for refund
Payment Summaries (PAYG, Termination)
Details of spouse taxable income
Annual bank statement showing interest earned
Annual statement for investment properties
Dividend statements
Annual share trading reports in PDF and CSV
Annual statements from managed investment funds
Details of foreign income earned
Annual private health insurance statement
Last year tax return
DEDUCTIONS
Details of Income Protection Insurance, Sickness and Accident Insurance
Expense statements/receipts for investment property, depreciation report, mortgage bank statement
Evidence of donations to charities
Annual statement from Investment, Trust or Managed Fund
Accountant Fees Invoice for previous year's tax return
Log book and expense receipts for vehicle used for work purposes
Receipts for work-related travel expenses
Receipts for tools, equipment and uniform
Education related expenses
Lodge your Tax Return Melbourne with City Tax Accountants Melbourne to avoid a hassle of self tax processing and benefit from our professional knowledge and advice. The Tax Agent in Melbourne check all details when it comes to your work related deductions, making sure you receive your maximum allowable tax refund in Melbourne possible. The company team of Accountants Melbourne gathered skills over years to deliver accurate, quick and affordable results.
investment property tax return & advice
95%
capital gains tax return & advice
98%
share trading tax return & advice
75%
sole trader tax return & BAS
97%

Simply pick up the phone and make a call to reserve your telephone appointment without Tax Agents Melbourne CBD. Alternatively, you can book it yourself online: choose a convenient date and time from the calendar. Have got more complex tax return Melbourne CBD and believe it will be more convenient for you to e-mail us your paperwork? Just attach information about your income, expenses, contact number and forward to info@citytaxaccountants.com.au. One of our tax accountants Melbourne CBD will contact you to finalise and lodge your tax return.
Lodging your own tax return Melbourne CBD online by yourself can be a lengthy and confusing process, not-to-mention that you may not be aware about all tax deductions that you are eligible to claim for your specific occupation.
Tax accounting can be a confusing, so at City Tax Accountants Melbourne CBD we are committed to making the process as simple for you, as possible. We know that when it comes to your tax, you want to lodge it fuss free,receive your claim quickly, and our goal is to work with you in achieving that.
Whether you're a busy executive working away, a stay at home mum who struggles to get out of the house, or you simply don't want to fight the Melbourne city traffic, City Tax Accountants are taking the stress out of tax returns Melbourne for you.
Our process is simple because we know how valuable your time is. You can begin the process of a tax return over the phone, by simply picking up the phone and making a call to book your telephone appointment.  One of our talented and friendly sales team will be more than happy to accommodate your preferences. Alternatively, you can make telephone appointment online yourself. On the City Tax Accountants website proceed to booking and choose a convenient date from the calendar. You will then be prompted to pick a time and confirm your appointment.
Our professional tax accountants Melbourne CBD are available in multiple states from 9 am to 6 pm, which enables a great variety of time slots for you to choose from, so there's always a convenient time available. Prior to the date of your appointment, make sure that you have prepared all of your required documentation. Ensuring that you have all your information ready will make the process easier and more efficient for all. Insufficient information may require repeat follow up phone calls and incur additional fees. If you're unsure what you need, you can consult the Records You Need To Have page.
Once you have your documentation ready and your appointment booked, just can sit back and relax whilst you wait for your appointment.
At the agreed upon date, our registered tax agent MelbourneCBD will call you to process your tax return over the phone. It may take from ten to thirty minutes, provided you have all your necessary documentation. At the end of your call, you will be notified of your preliminary tax estimation and prompt to make a payment. Your finalised tax return Melbourne CBD will be transmitted to you via email for review. It will be lodged with ATO electronically as soon as we receive your lodgement authorisation email.
It's that simple and that easy. All for an affordable price.Just over the phone.
*****
Many find the ease and simplicity of doing a tax return Melbourne CBD over the phone with City Tax Accountants far preferable from having to drive throughout the streets of Melbourne only to have to wait in an accountant's waiting room to then have to fight traffic on the return home once the appointment is done. City Tax Accountants Melbourne CBD make the process so much more simple and less time intensive. Here are some examples of how City Tax Accountants can make your tax return a simpler process:
Susan is a work at home mum of three children. Her day is consumed with changing nappies building block towers, and selling her home-made crochet dolls online. Her husband works away, and she has no family nearby with whom she can leave her kids. Getting her tax return over the phone is not only a game changer, but a life saver. She no longer has to worry about entertaining the kids in a quiet tax accountant's office, or being interrupted repeatedly whilst having an important discussion; because City Tax Accountants are available between 9am and 9pm, she can wait until the kids are asleep. For her, the sanity that comes with being able to do her tax return Melbourne CBD over the phone simply and easily, is just as good as the return.
*****
Colin is a fly in fly out electrician, working in a remote location in the Northern Territory. His weeks at home are spent taking his kids to school and catching up with his mates. The last thing he wants to do with his precious down-time is visit an office, so he uses City Tax Accountants to lodge his tax return Melbourne CBD over the phone. It's fast, it's easy and it's efficient.
He can also do it from anywhere in Australia, provided he has his documentation with him, which is exactly what Colin needs. He is able to discuss his tax with a tax accountant Melbourne CBD over the phone when he's off shift, saving him one job to do when he is back in town.
*****
Walt spends all day in an office, often in meeting after meeting. He loves his job, but he also loves being able to come home, change into his tracksuit pants, and watch favorite TV show. For Walt, doing his tax return Melbourne CBD over the phone means he doesn't have to negotiate his schedule for another meeting, and push back his relaxing evening. City Tax accountants means he can he can keep his life exactly the way he likes it.
They are just a few of the faces that find the ease of having their tax return Melbourne CBD done over the phone. There are many more that are finding the simplicity and convenience of City Tax Accountants Melbourne CBD, the answer to tax accounting they've been looking for. With our simple, fuss free, over the phone service, affordable fees, and quick turn around time, City Tax Accountants are the tax accountants for everyone.
Tax Return Melbourne CBD was last modified: April 8th, 2018 by Elina Naumenko
Tax Return Sydney CBD was last modified: April 6th, 2018 by Elina Naumenko
Tax Return Parramatta was last modified: March 20th, 2018 by Elina Naumenko
City Tax Accountants is a proud member of the following associations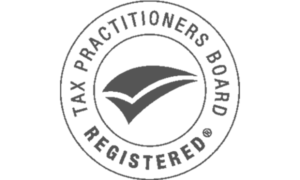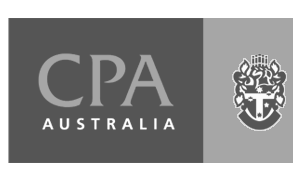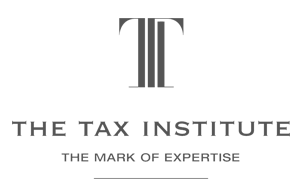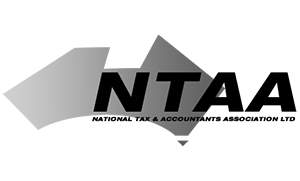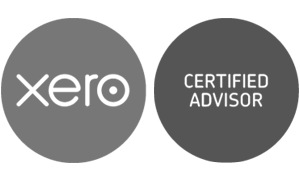 Tax Return Melbourne CBD
was last modified:
April 8th, 2018
by